Search Engine Optimization (SEO) involves intricate technical mediation to obtain the desired results: to create a strong presence online. As a business owner still new to the concept, you would sooner realize that it's far more viable to have a reliable Dallas SEO company like Online Marketing Tree to handle all your online marketing needs.  To attempt to go it alone without the technical expertise will not only risk wasting your money, but may also accomplish the opposite effect; dubious SEO work can get you penalized by the search engines, which could lead to a tremendous drop of your search ranking, adversely affecting your online visibility.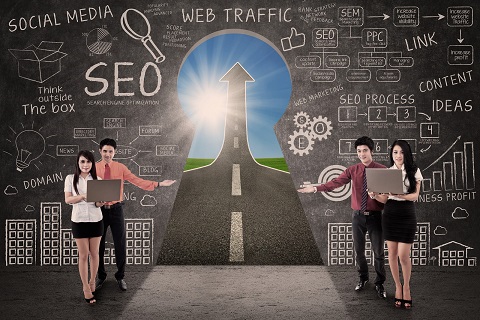 There are thousands of SEO firms and most of them offer almost the same services. The question is, how do you find the one you can trust? To get the right Dallas SEO marketing strategist for your business, here are signs that show you've made a good choice:
The agency engages you in their work. If the SEO Company promises to relieve you of all the burden, it doesn't mean you're out of the picture. A good agency involves you in its work as it performs white hat SEO practices, including optimizing social accounts, performing analytics and website audits, providing target keywords, and many more. If the marketing team doesn't involve you at all, then it's likely that the company is just using backlinks from its pool of dubious, spam sites.
The agency presents you deliverables. It takes months before SEO efforts show results. During this period, the company should be able to show you performance updates and SEO audits of your site, and basic tasks, such as creating optimized content, and developing articles from legitimate websites with backlinks to your site, among other practical results. You should be able to monitor the work in progress, as well as any lack of deliverables.
The backlinks are of good quality. Your backlinks are used by the search engines to evaluate the relevance of your site. White hat approach focuses more on the quality, rather than quantity, of the backlinks. When you're linked to several questionable sites, you may incur penalties from the search engines.
Beware of the black hat bait.
According to Entrepreneur.com, unreliable and dishonest SEO practitioners not only make promises they can't keep, they also use inappropriate approaches that might even get your business barred from search engines like Google. You'd hardly be able to prove that an agency has caused you significant loss because abiding by algorithm updates isn't a legal imperative. Protect your business; consult with a reliable SEO marketing provider with a clear plan on how to generate leads and revenues for you through white hat or ethical means.
(Source: What You Don't Know About SEO, Entrepreneur.com)